Promoting, mobilizing, galvanizing efforts of different health actors to respond to national health issues.
MSS focuses on its communication efforts by engaging with;
Government
Development Partners
Community
Academia
Young People
MSS has strong operational and strategic ties with the public sector and has built an effective relationship in all provinces. MSS is a member of all functional district technical committees in its areas of operation, a member of the MNCH Steering Committee, the FP2020 Communication Strategy Task Force in Punjab as well as the FP2020 Task Force in Sindh.
MSS has memoranda of understanding in place with Population Welfare and Health Departments.
MSS is also the implementing partner for a social franchise pilot by Population Welfare Department, Punjab in three districts of Punjab, and is the only NGO working closely with the Balochistan government to provide tubal ligation services in the province.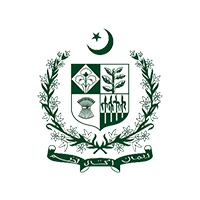 District Technical Committee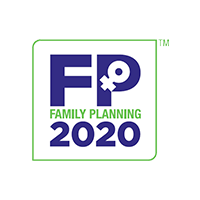 FP2020 (working group)
Population Welfare Department
MNCH Steering Committee
Marie Stopes Society is committed to sustainable impact within the health sector. Recognizing the operational confines of every organization, we are fostering the strategy of scaling and deepening impact through strategic partnerships that leverage the strength of other players in this sector.
MSS has formal collaborations with the following organizations:
Azcorp

develop illustrations for content provided by MSS and format them into story books on social issues.

Parwaz Male Health Society

for increasing access to SRH information and counselling for sexual and gender minorities.

Aahung

for increasing access to SRH information and counselling for sexual and gender minorities.

MicroEnsure Ltd. Islamabad

for implementing health insurance pilot under the DAFPAK grant.

Special Olympics Pakistan

for identification of special children/people with disabilities and provision of SRH services.

School of Leadership Foundation

for cultivating SRH youth champions and advocates through the Young Leaders' Conference forum.
MSS has successfully been engaging with and mobilizing communities to increase uptake of FP services.
We continue to grow and evolve in response to the changing landscape and contextual need and are an established name in Pakistan. MSS has brand recognition among donors for high quality of service and operations and a reputation for active collaboration with communities, development partners and the public sector.
With the help of our field workers undertaking social and behavior change communication (SBCC) across four provinces of Pakistan, MSS operates one of the largest private sector networks of field health educators and community-based volunteers for promoting FP/RH services in Pakistan.
These field educators have strong operational ties at the micro-level for engaging women and couples in the community and popular opinion leaders.
Reproductive Health Volunteers
MSS implemented the FHE model in urban areas with minor modifications to tailor the model to the needs of the urban environment. Reproductive Health Volunteers (RHVs) were women residing in the catchment areas of BZCs and generating demand in the community by conducting household visits and neighbourhood meetings. They subsequently established referral networks with doctors, pharmacists, beauty parlours, and lady health workers in the surrounding community to refer clients.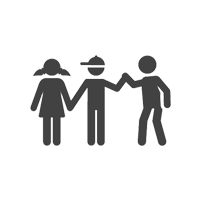 We partnered and signed an MoU with the School of Leadership Foundation which organizes the premier youth leadership development program in Pakistan called Young Leaders Conference.

We became one of the key sponsors of the conference in 2017, and more importantly, we sponsored 16 participants in the conference. These 16 participants are now serving as our youth ambassadors.

Youth ambassadors were handpicked in priority districts from our operational regions, during their tenure of three months, with their main task being raising awareness regarding sexual and reproductive health, and promoting our center in their respective communities.
At the macro level, MSS has strong organizational ties in place with partners working on community mobilization, sexual and reproductive health (SRH) services for vulnerable populations, public sector FP programs, media stakeholders including journalists and artists, as well as mass media production houses with a social mission.

MSS held a panel discussion at t2f with active participation from our legal, social, technical and medical partners. The topic of this discussion was "An Epidemic of Unsafe Abortions: Are doctors fulfulling their duty-of-care?" A discussion about why those charged with a duty to save lives are unaware of standards of care for safe abortion and the legislation underlying those standards.
While many Pakistani youth male and females encounter sexual and reproductive health problems, their uptake of services remains low. A social learning intervention incorporating the environment, motivation, education and self-efficacy to change behaviour, was implemented in 2017 to increase adolescent services usage. Various health sessions are conducted at Universities across Karachi with an aim to enhance awareness and knowledge of SRHR.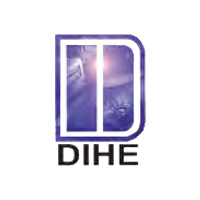 Dadabhoy Institute of Higher Education
School of Public Health
School of Nursing
School of MidwiferyMarie