As well as delivering services on the ground, our focus on sustainability means we also work with governments to strengthen existing health systems and transform the political environments in which we work.
MSS has strong operational and strategic ties with the public sector and has built an effective relationship in all provinces. MSS is a member of all functional district technical committees in its areas of operation, a member of the MNCH Steering Committee, the FP2020 Communication Strategy Task Force in Punjab as well as the FP2020 Task Force in Sindh.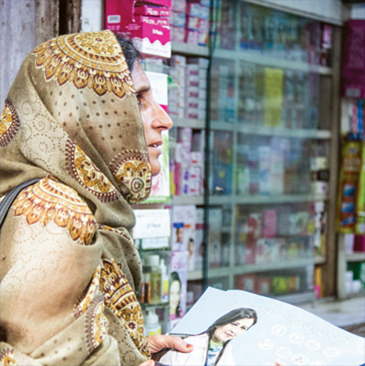 Field health educators Clients mobilized
till date
Social Franchise Clinics Clients served
till date
Marie Stopes Society (MSS) is a Pakistani NGO, registered under the Societies Act, 1860 since 1990. MSS operates as a ocial enterprise catering to the reproductive health and family planning needs of the underserved in Pakistan by providing high quality, affordable family planning (FP) services. MSS is one of the leading private sector service providers of family planning services in Pakistan. MSS not only operates at scale, but maintains a service quality benchmark for other in-country service providers to aspire towards
We recruit and nurture talented, passionate and brave people who have the courage to push boundaries, make tough decisions and challenge others in line with our mission.
MSS began service delivery in 1992. It has since played an integral role in advancing the overall family planning and reproductive health system of the country. Its services aim to create a positive and progressive impact on reducing maternal mortality rates and averting unintended pregnancies in Pakistan.
This is made possible through MSS' vast network of service delivery channels that are spread across 4 provinces and 65 districts of Pakistan.
MSS provides comprehensive family planning and reproductive health services in the rural and far-flung areas of Pakistan through its extensive service delivery model which comprises of static clinics/Behtar Zindagi Centres (BZCs), Suraj Social Franchises (SF), Private Providers, Field Health Educators (FHEs), Outreach teams, a toll-free Helpline and an online website for guidance and counselling on Sexual & Reproductive Health matters (www.srhmatters.org).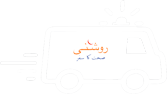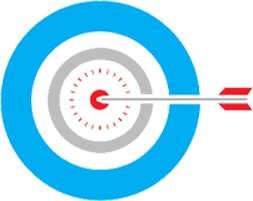 Mission Driven
With unwavering commitment, we exist to empower women and men to have children by choice not chance.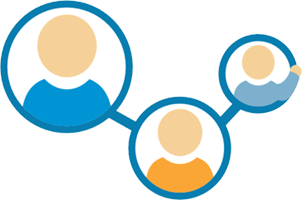 Client Centered
We are dedicated to our clients and work tirelessly to deliver high-quality, high-impact services that meet their individual needs.
Accountable
We are accountable for our actions and focus on results, ensuring long term sustainability and increasing the impact of the Partnership.
Courageous
With unwavering commitment, we exist to empower women and men to have children by choice not chance.