A robust model to meet the needs and offer clients the best opportunity to improve their lives.
MSS began service delivery in 1992. It has since played an integral role in advancing the overall family planning and reproductive health system of the country. Its services aim to create a positive and progressive impact on reducing maternal mortality rates and averting unintended pregnancies in Pakistan.
This is made possible through MSS' vast network of service delivery channels that are spread across 4 provinces and 33 districts of Pakistan. MSS provides comprehensive family planning and reproductive health services in the rural and far-flung areas of Pakistan through its extensive service delivery model which comprises of static clinics Behtar Zindagi Centres (BZCs), Suraj Social Franchises (SF), Private Providers, Field Health Educators (FHEs), MCH Centres, Pharmacy's, Outreach teams, a toll-free Helpline and an online website for guidance and counselling on Sexual & Reproductive Health matters (www.srhmatters.org).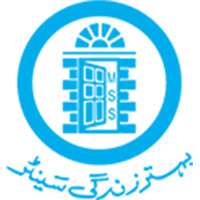 At the core of MSS's delivery network are the Behtar Zindagi Centres (Behtar Zindagi means 'better life' in English). The BZCs provide a wide range of long term and short term family planning and reproductive health services across the country. Clients are counselled to equip them with the knowledge required to make an informed decision and choose a contraceptive method best suited to their needs. BZCs are located in the urban or peri-urban areas of each district, roughly at a distance of around 4 to 8 km from District Head Quarters (DHQ).
Total Number: 30
Sindh: 15
Punjab: 8
Baluchistan: 1
KPK: 6
Number of Clients Served:

93,844
Total Number: 415
Sindh: 105
Punjab: 245
KPK: 65
Number of Clients Served:

3,571,925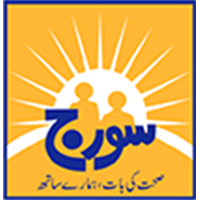 In 2008, MSS launched the Suraj Social Franchise network (Suraj means 'sun' in English) to engage the private sector and strengthen its contribution to public health goals. The model is essentially a partnership between MSS and private local health services providers and aims to improve quality of services, increase demand, access and choice in underserved communities. At present MSS has a strong network of 400+ Suraj private providers across Pakistan.
Suraj private providers address the high unmet need for family planning. One of the ways in which this is done is by addressing health inequity through Demand Side-Financing and a Voucher Management System (VMS). VMS offers family planning clients redeemable service vouchers for free-of-charge services, follow-up care, method switching and IUD removal if required. The VMS has assisted in increasing IUD uptake across the country.
In keeping with its commitment to make family planning services available and accessible to the under served, MSS takes mobile services to far-flung rural areas, reaching out to remote communities who would otherwise have no access to family planning services. Our outreach teams counsel and inform women on healthy timing and spacing of pregnancies and provide voluntary, comprehensive family planning services to communities that can be at a distance of more than 200 Kilometers from the District city hub or nearest reproductive healthcare facility.
Total Number: 15
Punjab 11
KP 2
Sindh 2
Number of clients served:

88,766
Total Number 415
Sindh 105
Punjab 245
KPK 65
Clients mobilized:

4,767,278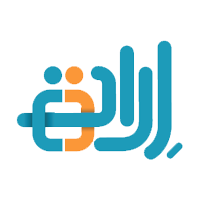 Field-based Health Educators (FHE)
MSS develops field-based health educators (FHEs) to engage with women to talk about maternal health issues and the benefits of healthy timing and spacing of pregnancies. These FHEs make door to door visits to provide information on the range of available contraceptive methods, support couples to make an informed and voluntary choice on contraceptive uptake and connect them to the closest MSS Centre, outreach service or Suraj clinic in the area. The FHE also provides follow up support to a client who has received family planning services, thereby addressing a vital requirement in side-effect management, contraceptive method continuation and/or method switch. MSS currently has a cadre of 530 FHEs associated with each social franchisee.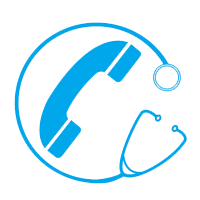 Toll Free Health Helpline
MSS runs a helpline 0800 22333 staffed by doctors and trained call agents. The helpline functions as the last tier in the service model as virtual-services have proven to be an excellent source of providing information, side effect management, referrals to service facilities and receiving client feedback, helping MSS improve its services in meeting clients' needs.
Number of clients served:

295,740
Number of visits:

1,905,011
Sexual and Reproductive Health Matters!
MSS's bilingual, interactive information portal (www.srhmatters.org) is the first website of its kind in Pakistan. Designed to be both interactive and educational, the site offers confidential, impartial, free online support, with a panel of professional doctors and psychologists responding to email queries within 24 hours. In 2011, we added a blog to enable visitors to comment and express their views, generating online discourse on a range of sexual and reproductive health issues.
Total Number 12
Karachi Sindh 12
MSS-operated pharmacies (Meri Pharmacy) augmenting service income from centres. This initiative is aimed at creating a sustainable health market and choice for quality-assured pharmaceutical products. The Meri pharmacy brand provides quality medicines along with discounts and free home delivery. Availability of a qualified pharmacist at the pharmacy ensures all medicine related queries are answered. Meri Pharmacy also has an app providing liberty to its clients to make online purchase.